Google AdWords/Pay-Per-Click/PPC
Google AdWords/Pay-Per-Click/PPC Marketing
Paid search advertising delivers top page visibility instantly
The art of paid search advertising (pay-per-click) is possibly the fastest way to generate targeted traffic for your website. These are the adverts that appear on the top side (sometimes to the right and bottom too) of your search engine results. If some keywords are difficult to rank for organically then PPC can help you target those keywords for your dental practice. The premise of PPC is that you only pay for an ad when somebody clicks on it.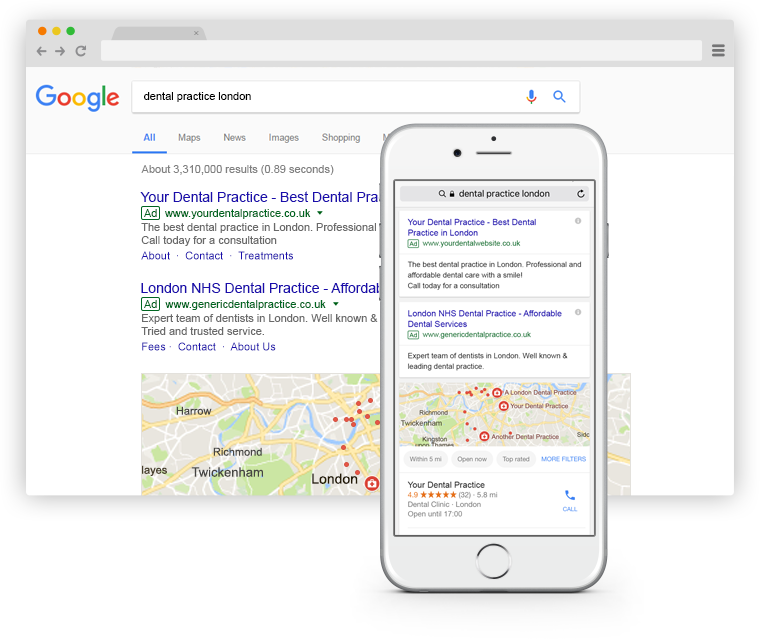 Google Adwords/Pay-Per-Click/PPC Marketing
You set the your monthly spend
Based on your budget and objectives, our qualified team of Google AdWords experts are confident they can generate your business a positive ROI through PPC search advertising. We can help you get started today and have your adverts showing in no time at all. If your business is new to Google AdWords, then you may be eligible for a free advertising voucher worth £75 to £150 from Google to help you on your way.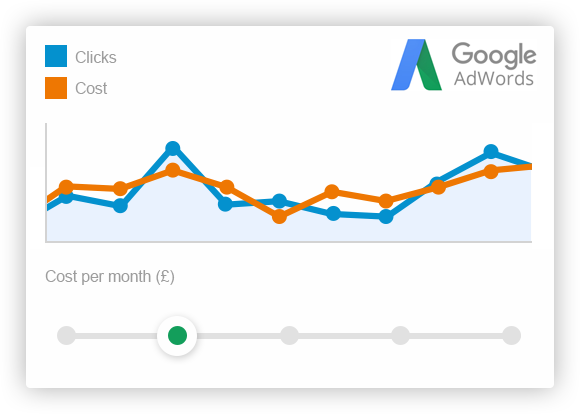 Google Adwords/Pay-Per-Click/PPC Marketing
Bespoke landing pages for your campaigns
A dental landing page is a part of the website, but its specific web page allows you to capture a visitor's information through a lead-capture form. The more landing pages you create, the more opportunities you'll have to convert visitors into patients. We don't charge extra for this service.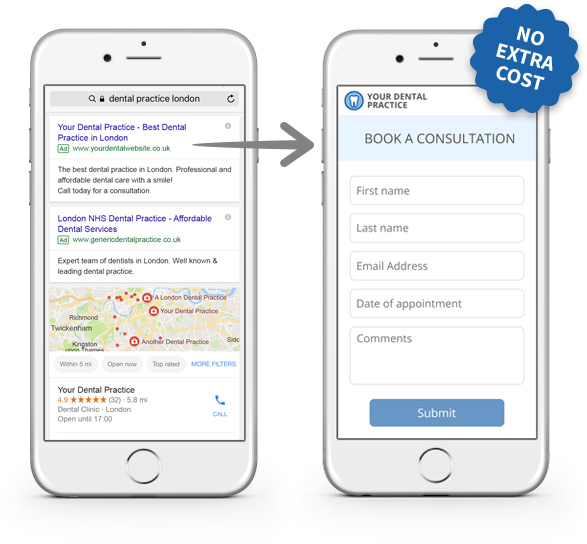 We don't charge extra for Adwords management
Its reassuring to know that Dental SEM is Google AdWords qualified and have experience in running dental specific AdWords campaigns, so you are in the best of hands. Unlike other marketing agencies, we do not charge a fee to manage your campaigns and there are no minimum spends; all of our work is included within our monthly fee.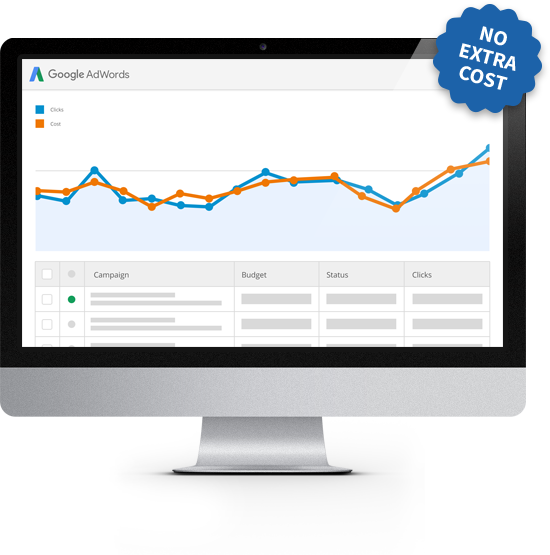 Grow Your Dental Practice Online
What Dental SEM can offer you
Full Marketing Package
A new dental website or SEO will not help your practice reach it's full potential. Our capabilities include websites for dentists, dental SEO, Google Adwords, internal marketing and email marketing.
Proven ROI
The return on investment (ROI) is the ultimate measure of success. We help build your business and get you an ROI from your website and marketing. Our clients can tell you about their successes.
Guaranteed Exclusivity
We only work with one dental practice per area, giving you our full attention. It would be unfair and unethical to work on another practice's SEO if they are close by.
Support Anytime
We don't operate a Monday to Friday, 9 – 5pm schedule; we know how busy you get with patients, which is why we're available to you whenever you need us. Call, email, Skype us anytime.