Email Marketing For Dentists
Meaningful emails without junk
Dental SEM can provide all the IT support you need in setting up your email accounts to become more professional. Once you are set up then we help you to build trust and rapport with your patients via email. Dental email marketing is a great way to reach your patients without spending a lot of money but it's a big responsibility too; people don't give their email address out if they know it will result in junk mail.
In order to keep your patients engaged enough to stop them from applying a 'spam' filter to your emails, we try to find a balance between informing and advertising to patients. As our email marketing targets patients with specific information related to their interests, our aim is to eventually guide leads through to the conversion stage.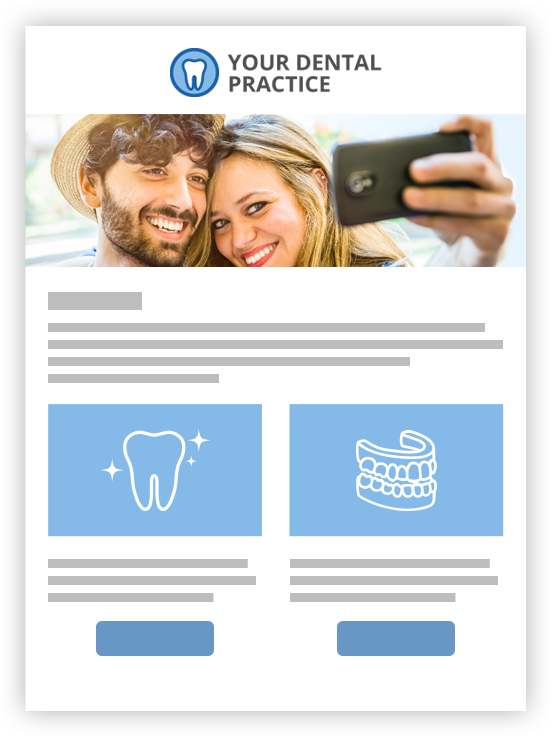 Grow Your Dental Practice Online
What Dental SEM can offer you
Full Marketing Package
A new dental website or SEO will not help your practice reach it's full potential. Our capabilities include websites for dentists, dental SEO, Google Adwords, internal marketing and email marketing.
Proven ROI
The return on investment (ROI) is the ultimate measure of success. We help build your business and get you an ROI from your website and marketing. Our clients can tell you about their successes.
Guaranteed Exclusivity
We only work with one dental practice per area, giving you our full attention. It would be unfair and unethical to work on another practice's SEO if they are close by.
Support Anytime
We don't operate a Monday to Friday, 9 – 5pm schedule; we know how busy you get with patients, which is why we're available to you whenever you need us. Call, email, Skype us anytime.