Dental Search Engine Marketing
Keywords On 1st Page Of Google
New Patient Enquiries Generated
Dental Search Engine Marketing (Dental SEM) specialises in growing dental practices through online marketing; we cover all areas, from building a responsive website, improving SEO services, through to social media marketing.
We are proud to say that we can help you with all your marketing objectives, whether is it increasing patients for specific treatments, or meet their UDA targets, helping with recruitment, internal marketing, and even with your GDC, CQC and ICO compliance.
We fully integrate ourselves into your dental practice, becoming a valuable part of your team. Dental SEM takes on the responsibility of all digital marketing for dental practice owners, so you can focus on caring for your patients.
We believe in focusing on results and measuring our success by the number of new patient enquiries you get. Simply put: Our business is to help grow your business.
Engaging, responsive and bespoke designs
Using our expertise in UX & UI Design/Development we create dental websites that are engaging and user friendly. Our websites are secure, optimised, and mobile responsive.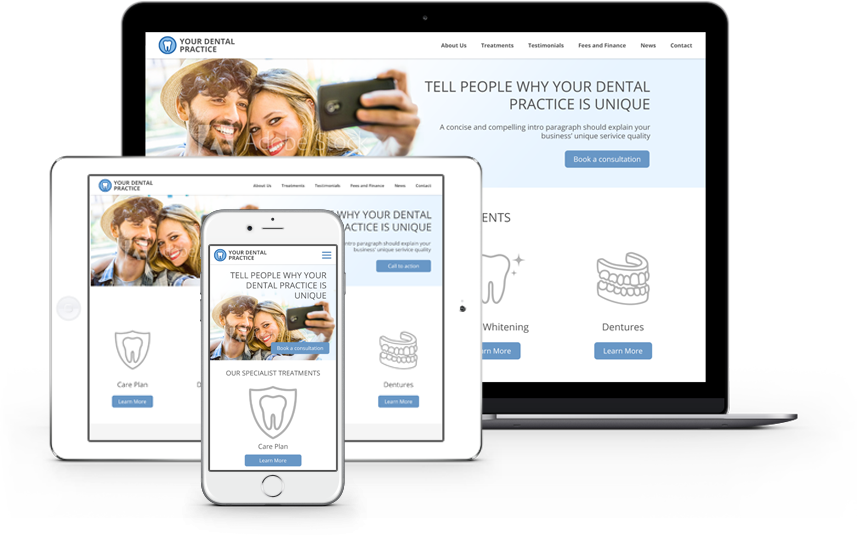 USER EXPERIENCE
Websites that get conversions
SEO (Search Engine Optimisation)
Most people use search engines such as Google, Bing and Yahoo to research new dental practices and services. We ensure you show up on the first page of results. We constantly monitor and analyse the visitor search stats to ensure you're ahead of the game.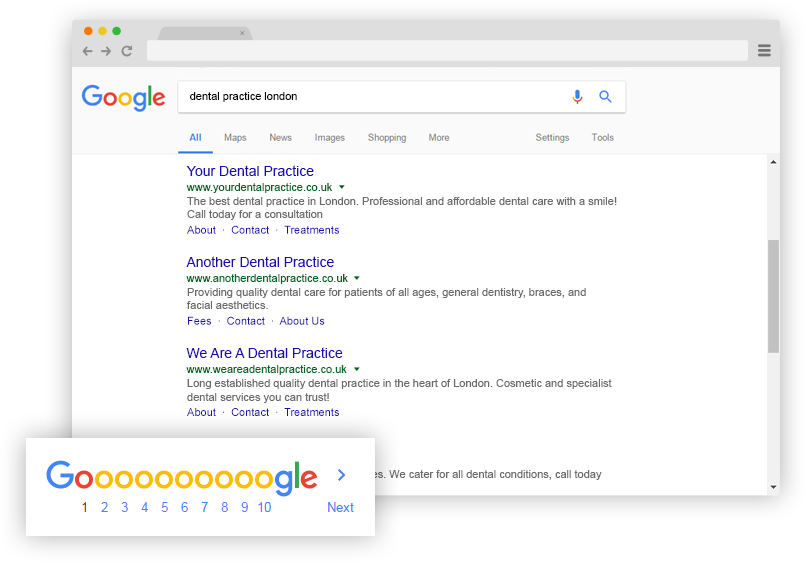 SEO MONITORING
See increased web traffic
A perfect all-Google experience
We create engaging online ads that put your practice in front of the right people on search engines; top placement of your ad is priority.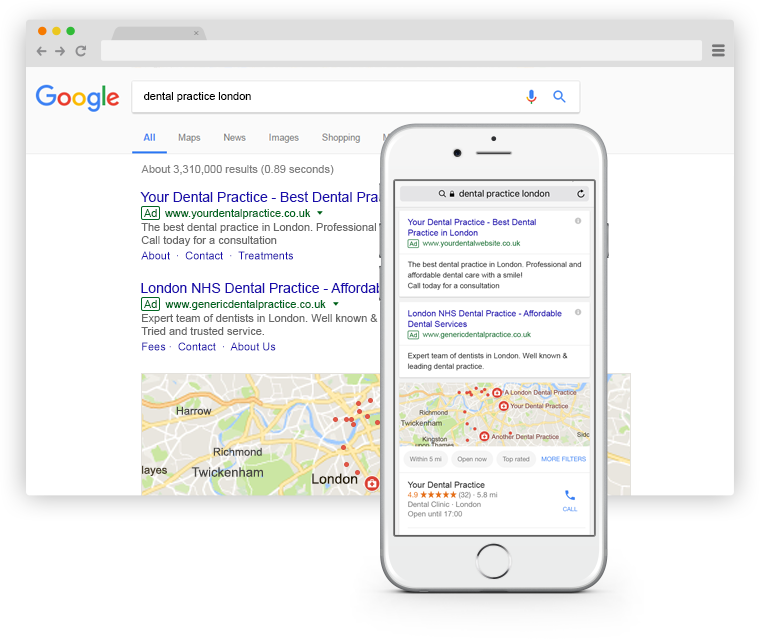 GOOGLE SEARCH
Is your website on page 1

GOOGLE ADWORDS
Fastest way to drive traffic


GOOGLE MAPS
Is your practice on the map

YOUTUBE
Target specific audiences





Re-engage with customers on social media
Social media is a great way to reach new patients and stay connected to current patients. We create and manage targeted social media advertising campaigns to ensure you are reaching your audience.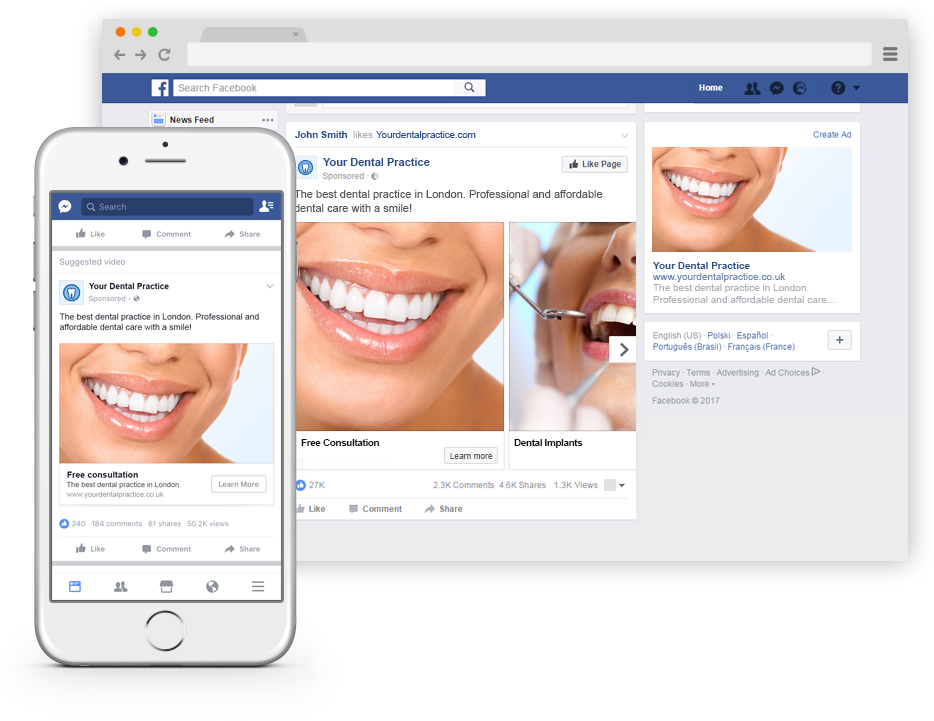 REMARKETING
Target Specific Audiences